Planning a Birthday Party to Remember
This is a sponsored post written by me on behalf of HotRef for IZEA. All opinions are 100% mine.
Birthdays are the perfect reason to celebrate no matter what you age.  A first birthday party is a special memory for moms and dads, a 13th and 16th birthday are special for your son or daughter.  What about when you turned 20, or 30 or 40?  Birthdays are the perfect day to celebrate!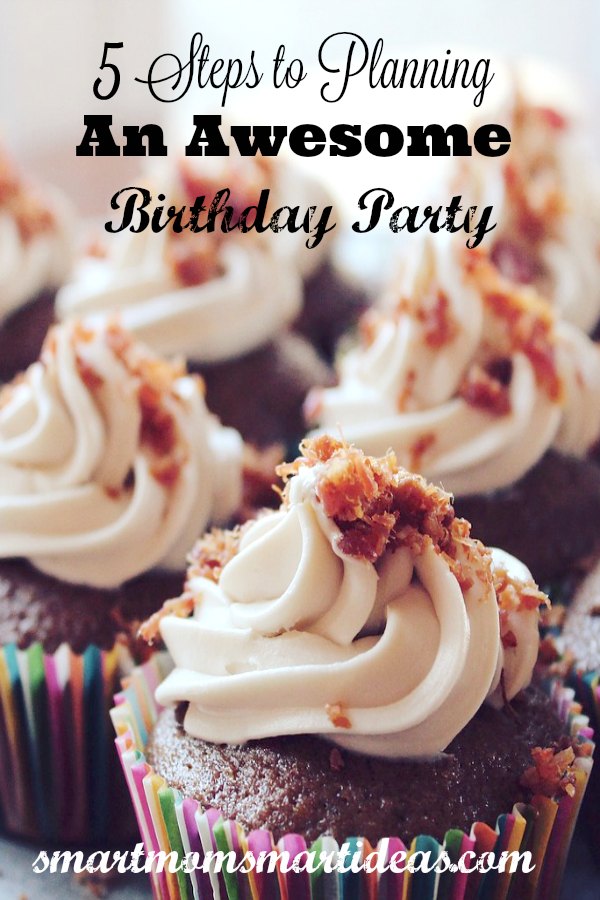 An awesome birthday party begins with advance planning. To plan your next awesome birthday party for your children, start by choosing a theme, sending the invitations in advance, selecting the perfect decorations, choosing the right food, having some fun games and don't forget the party favors.
5 Steps to Planning the Perfect Birthday
Choose an Awesome Party Theme
What theme would you like for your party to have?  HotRef has many great theme ideas to help you customize an awesome party.  Just a few of their themes include 1st Birthday, Princess, Prince, Fairy Tale, Sweet 16, Purse (my favorite), movie and many more.
Isn't this purse theme just perfect for tweens and teens to have a mani/pedi party?
If your child is old enough, maybe you could choose a few party themes and let them help you decide the what theme would be the most fun for their party.
Send your invitations 2-3 weeks before the party
Once you have chosen your party theme, you will want to send your party invitations 2-3 weeks before the birthday party.  Give your guests plenty of time of plan ahead, but not so far in advance, they forget.
Select the invitations to match your theme.  Princess invitations are perfect for a princess party or movie invitations would be fun for a movie theme.  Don't forget to add your own personal touches.
You can mail your invitations, email your invitations or send Facebook invites.  What would your friends prefer?  
Select the Perfect Decorations
After you have chosen your party theme and sent the invitations, you will start working on the decorations.  You definitely want to have the decorations matching the party theme and invitations.  HotRef offers some wonderful pre-made decoration kits to match your theme so you don't have to purchase all the items separately. For example, the Princess party decorations are perfect for a little girl's dream party.

Decorations set the tone for your party.  You want to spend time decorating.  Decorations don't have to be expensive and fancy (you can even make them at home), but if you match the decorations to your theme, the decorations will help the guests get into the mood for your party.
Choose the Perfect Menu
What type of foods do you want to serve? Like the decorations, the food will also impact your party atmosphere. You can have finger foods, or you have fancier food or even a barbecue. But it's super important to be you choose food that fits with the theme and decorations of your party.
If you are having a Princess party for your 5-year-old, you could include a princess tea party or if you are having a movie party you could have popcorn theme snacks and movie theater-style treats.

Don't Forget the Party Favors
Party favors are a great way to thank your guest for coming and celebrating with you.  Party favors can be simple and don't need to be expensive.  For children's parties, I suggest a simple paperback book or coloring book for younger children.  Hot Ref offers many party favors to match each party theme.  
A Personalized thank you favor is always a great way to complete your party!

Next time you are planning a party check out HotRef for party ideas and try these 5 steps to plan the most awesome birthday ever.  Send invitations early so guests have time to plan, choose the perfect theme, menu and decorations.  Plan some party games to keep everyone involved and having fun.  As the party ends, thank you guests with an awesome favor.
Your turn…
How do your plan birthday parties?  What's your best party planning tip?