On Christmas morning, we always open the Christmas stocking first. It's always fun to see what little treasures will you find in your Christmas stocking. But finding just the right stocking stuffers can be a challenge. Make your stocking stuffer shopping easy with these 50 Best Stocking Stuffers for everyone on your Christmas list.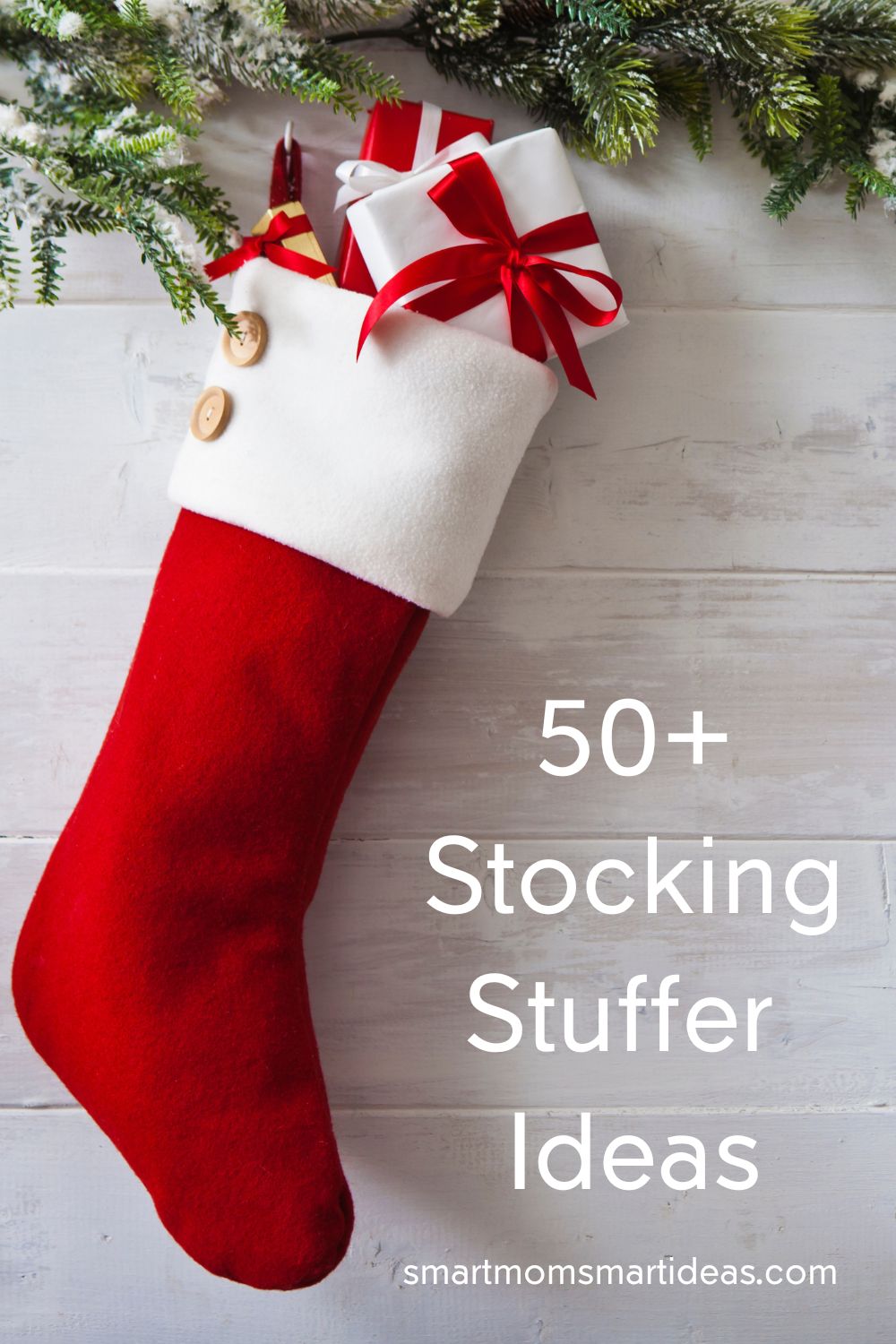 Note: For your convenience, this post includes affiliate links. If you make a purchase, I receive a small commission at no additional cost to you. Read my full disclosure policy here.
50 Best Stocking Stuffers
For Girls
Books from the dollar store
Crayons and coloring books
Headbands, hair bows, ribbons, and more for their hair
A new hair brush – the Wet Brush is great for sensitive heads
A wallet
For Boys
Tricky Triangle Game (aka the Cracker Barrel game)
Would You Rather Classic game book
Small action figures
USB flash drive for saving and transferring data between electronic devices
Origami paper to make your own designs
---
Recommended for you: 24 Days of Christmas Gift Ideas
---
For Mom
A mini box of Godiva chocolates just for mom
Certificate for 1 hour of quiet time (no kids allowed – redeemable anytime)
Certificate for a Mom's night out – Dad will babysit the kids and allow mom a night out
A 5X7 photo brag book to keep in her purse
A new change purse or small make-up bag to organize her purse
Bath salts or bubble bath to relax
A scented candle (from Yankee Candle or Bath & Body Works)
For Dad
Favorite snacks like roasted peanuts or beefy jerky
Books/Novels by favorite authors
Certificate for quiet during football games (no talking, no questions – only cheering when Dad's favorite team scores)
A personalized coffee mug with family pictures
A key ring with a family photo
A Grommet or pocket all-in-one tool
An engraved pen
For Everyone
$5 gift cards for treats like Starbucks, Dunkin Donuts, McDonald's or Itunes.
Stocking Stuffer monthly coupons – a coupon for a treat each month (my kids love these coupons every year)
Favorite & Fun movies from the $5.00 selection
A Photo Calendar for a year of memories
Homemade cookies and candies
Your Turn…
What is your favorite stocking stuffer? What do your children like to find in their stockings?