Simple Life Changes That Make a Lasting Impact on Your Brain Health
This is a sponsored post written by me on behalf of American Heart Association / American Stroke Association for IZEA. All opinions are 100% mine.
Have you ever had a "mommy brain" moment?  What's a "mommy brain" moment, you ask? It's one of those moments when you have a plan for your day or your shopping trip and you just keep forgetting something.  Here's an example, a few days ago, I was almost out of hair spray and cream for my morning coffee.  I went to the store on Monday with my purpose to get these 2 items and nothing else.  I left the store with several other items, but totally forgot the purpose for my shopping trip and left the store without the hair spray or coffee creamer.  So, I had to repeat the shopping trip again on Tuesday.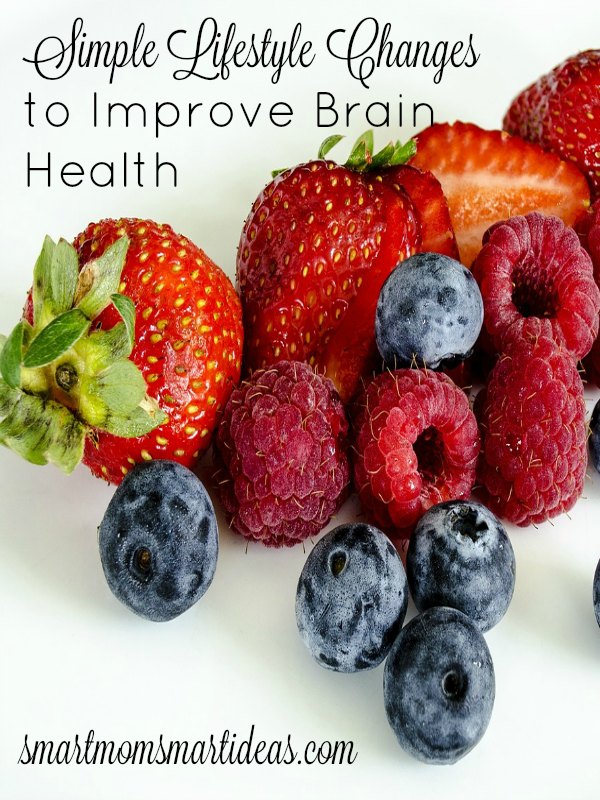 We all have moments when we can't remember our plan or forget an item on our shopping list especially if we don't write it down. But did you know we can take simple steps in our everyday life to help keep our brain healthy?  By keeping our brain healthy, we can reduce our chances of having strokes, dementia, and memory loss.  That may also mean fewer "mommy brain" moments.
The American Heart Association/American Stroke Association defines a healthy brain as one that is free from disease and receiving a normal flow of oxygen.  Protecting your brain health and the flow of blood to your brain is important because once your brain is damaged it cannot be repaired.  Damage to the brain may include these symptoms: memory loss, confusion, difficulty with memory, speaking, walking, or eating.
Let's start today with Life's Simple 7 changes to keep your brain healthy.
Simple Life Changes for Improved Brain Health
Moms, as we start to incorporate these changes into our lifestyle, we want to encourage and teach our children to continue these habits, too.
Eat Better
How many times did your grab a quick fast food lunch this week?  Or get too busy to make a healthy dinner for your family? The first step to improving your brain health is to eat healthy.  Consider the eating choices you are making and what small steps you can take to start eating healthier today.
We also want to teach our children healthy eating habits and help them learn to make good choices when selecting what foods they are eating every day.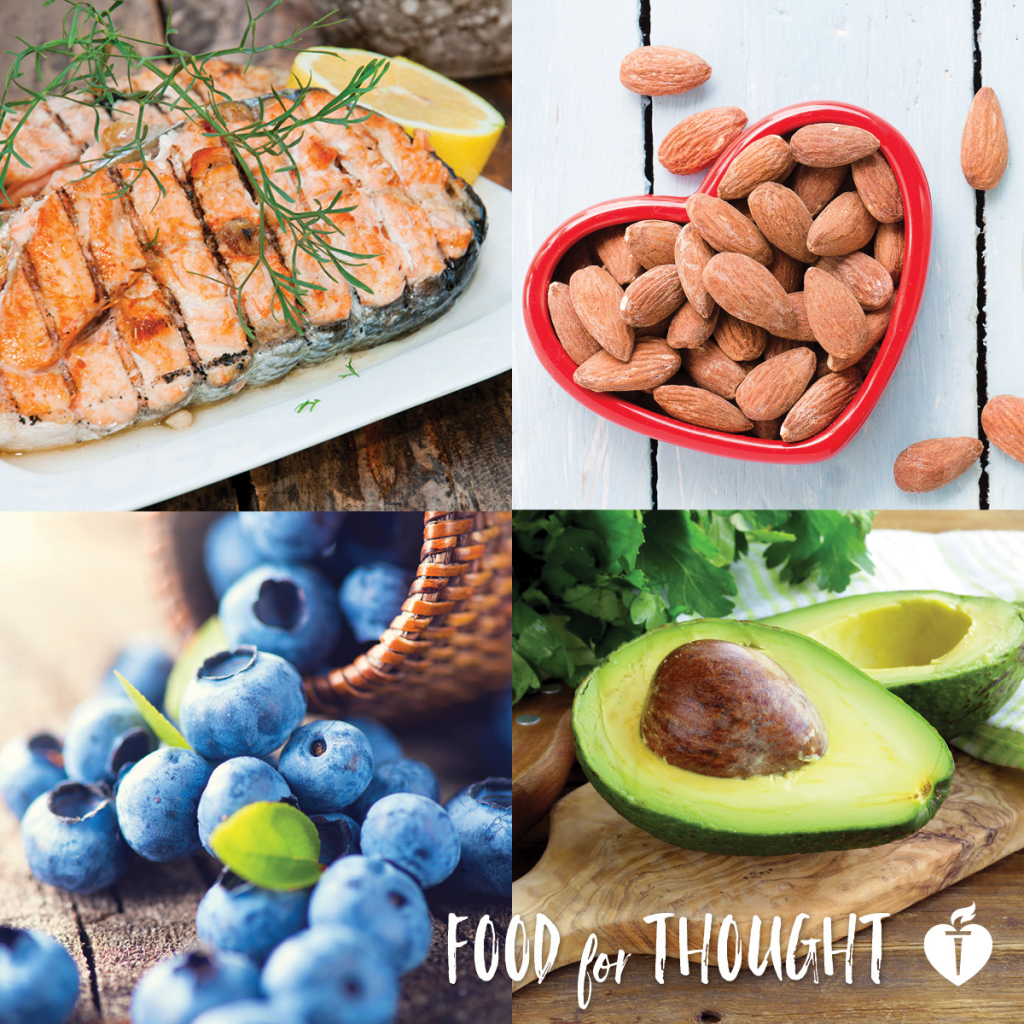 If you need more help with healthy eating choices, the American Heart Association/American Stroke Association has many resources to help you make healthier eating choices.
Get Physically Active
Most of us (me included) spend too much time sitting or inactive. I am not saying we are lazy, but we sit for 8-9 hours a day at work, then we come home and many times we are too tired to add extra activity to our day.
Improving your brain health means getting a little more active. Maybe you could add taking a walk after dinner or getting up early and walking or jogging before work or before your children get up.  
We also want to get our kids in the habit of being active. It's not just parents that spend too much time sitting inactive.  TV, video games, tablets, and electronics are everywhere distracting our children and discouraging them from active play.  If we want them to have healthy habits as adults, we must teach our kids healthy habits now and keep them active.
Don't Smoke
Smoking is a harmful habit and has negative effects on many systems in the body including brain function. If you don't smoke, please do not start.  If you currently smoke, consider quitting.
Lose Weight
I can lose many things like my car keys, my favorite shirt that I wanted to wear today, but I can never seem to lose weight.  Why is losing weight so hard?
Consider the effects extra weight has on your body and your brain health. Let's get committed today to losing our extra weight.  There are many weight loss programs you can consider, but remember, if you follow step number #1, eating healthy, you will have a good start to making the right choices for weight loss too.
Manage Your Blood Pressure, Control Cholesterol and Reduce Blood Sugar
To ensure you are staying healthy, you want to have periodic checks of your blood pressure, cholesterol and blood sugars.  The good news is that many times we can reduce blood pressure, cholesterol and blood sugars with healthy eating and exercise through the care of our personal physician.  (Note: all health measurements should be monitored and reviewed by a licensed healthcare physician).
As you read through these simple life changes to improve your Brain Health, do you see areas where you could change and make improvements?  Could you start eating healthier or add move activity and exercise to your day? Don't overlook the impact these simple changes could have in 1 year, 5 years or 10 years on your brain health.

Remember, the same healthy living changes that benefit your brain health also benefit your heart health.
What changes will you start making today to improve your brain health? Make sure to check out the American Heart Association's brain health resource page.