When we start setting goals, many times we start with a blank piece of paper. We ask ourselves, where do I start? Why is goal setting important? What is your most important goal? Goal setting doesn't have to be overwhelming, stressful and confusing. Here are 5 reasons goal setting is important.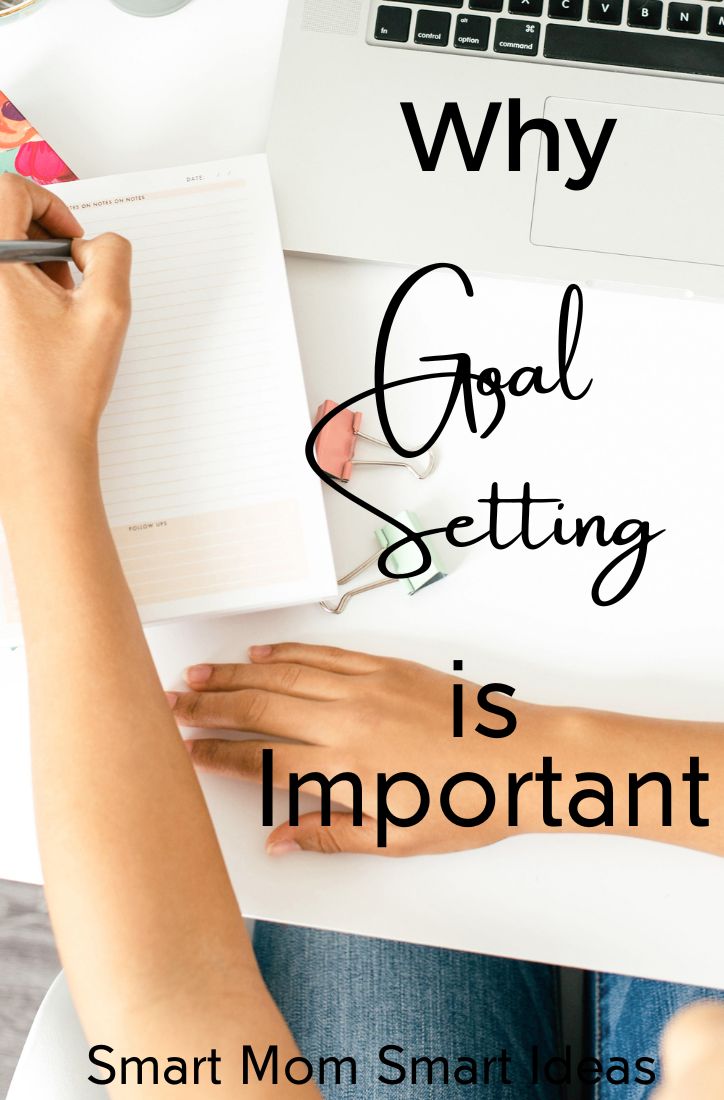 Note: For your convenience, this post includes affiliate links. Read my disclosure policy here.
Why is Goal Setting Important
Goal Setting Helps You Create a Vision
Start your goal setting by creating a vision. Can you picture in your mind where you would like to be at the end of this year? How will your life be different when you reach your goal? Get a very clear vision in your mind. Your vision will be your inspiration.
Is your goal to grow your business this year? Is your goal to lose weight? Is your goal to complete a college course? Move to a new home? Start a new job? Whatever your goal is – get a picture of what your life will be like when you reach this goal.
Having a vision will help you remember why your goal is important and what the end result of your goal will be. This vision will give you the motivation to keep going when you really want to quit. Don't underestimate the power of your vision.
Goal Setting Helps You Be Realistic
As your goals start to take definition, be realistic with your goals. Give yourself room to grow and achieve, but also don't expect things that cannot happen either. Maybe you start slow, and as you gain momentum the plan grows.
If you are starting a side business, but only have 10 -15 hours a week to work on your side business, don't expect a full-time income in a year. However, you may be able to accomplish $500 – $1,000 per month in income.
Recognize that unrealistic goals will only set you up for failure and disappointment. Realistic goals that can be achieved will grow your success.
Goal Setting Gives You Focus
If you can only give your attention to one thing in the next 12 months, what will it be? Define your focus. By having a focus, you will be able to better determine your priorities and your goals.
You may choose a word for the year to give you a focus. Choosing words like grow, intentional, hard-working give you a direction to follow with your goal. If you choose grow, you would want goals that will help you grow beyond where you are now.
What word will help you achieve your goals?
Goal Setting Helps You Set Your Priorities
Now that you have a vision, you know what is realistic, and you have your focus, you can start writing your goals.
As your write your goals consider:
how does each one help you get closer to your vision
do they keep you realistic
stay on your focus for the year
If anything you write down or set as a goal does not meet these criteria, then that is not a goal for this year or this time in your life. Determine that all your goals will stay focused on your plan.
Goal Setting Gives You an Action Plan
Step back and review your goal. If all your goals match with your vision, are realistic, and stay with your focus, then you are ready to take action. This step is the hardest part.
You must design a plan and carry it through to completion. When you get tired and are ready to quit, don't! And remember your vision. That's why you started this plan in the first place. You want to be the person in the vision. When you look back at the end of this year, you will see a person who matches your vision from the beginning of the year.
You don't have to wait until January 1 to set new goals or get started. Any day can be the day your start working on your goals, you just need a vision and a plan.
Make Over Your Mornings
Make Over Your Mornings is a great course to help you get the most out of your mornings and stay focused on your goals. I completed Make Over Your Mornings a few years ago. This course helped me stay focused and decided what was important to get done.

Some of the topics included in the course are:
How to Successfully Plan Your Day
Setting Goals
Accountability Partners
How to Create Your To-Do list
A Morning Routine that Works
And so much more…

You can do this. Get your copy of Make Over Your Mornings today.
Your turn…
What goals are you setting for this year?