Learn how to pack a suitcase efficiently with packing cubes. Disorganized suitcases, forgetting important items you need and overpacking can cause vacation stress and overwhelm a mom before her vacation starts. Efficient vacation packing starts with an organized suitcase.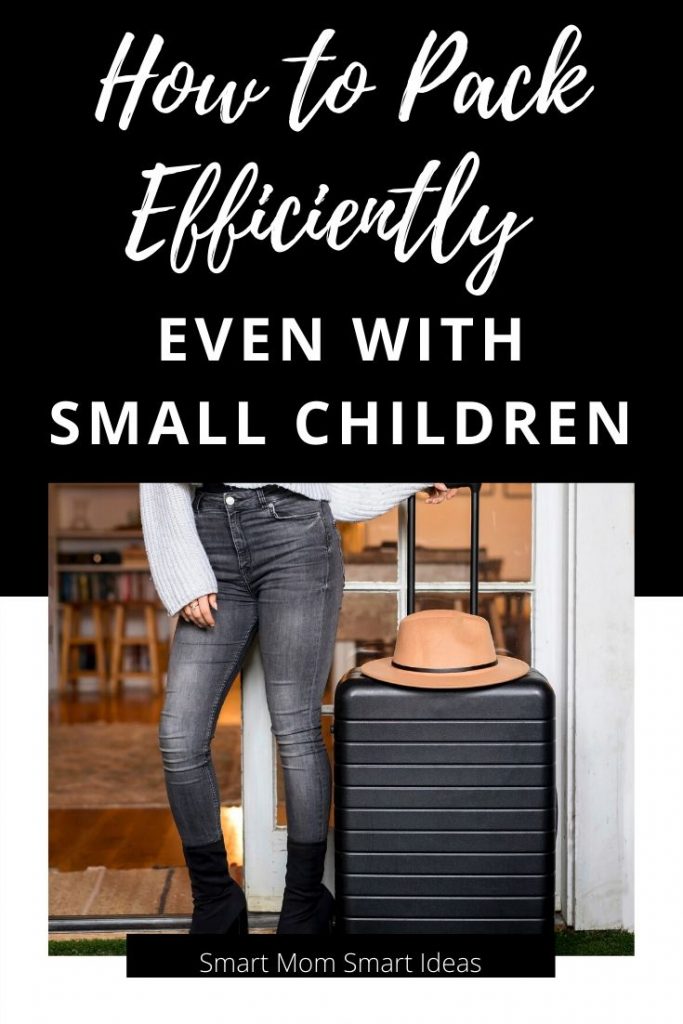 Note: I would like to thank EzPacking for sponsoring this post and providing me an EzPacking bundle to review. All opinions and ideas in this post are my own.
A few years ago, my husband and I took our 2 oldest children on a vacation (from Florida to South Dakota). It was a long trip (about 10 days). I remember packing a suitcase for each of us. I had the biggest suitcases I could find. I think I packed everything but the "kitchen sink" as they say.
As you can imagine, because I had so many things with us, I was constantly, repacking and organizing suitcases and bags. The large luggage required too much space making small travel spaces and hotel rooms extra cramped. If I were doing it over again today, I would learn …
How to Pack a Suitcase for a Week
As you decide what to pack for a one week trip, before you pick your clothes you need to know:
Activities you are planning (the type of clothing needed, casual, dressy, etc…)
Weather (is it hot, cold, mild)
Once you know your activities and the weather, you can start choosing your clothes. Focus on one outfit per day and if needed an evening outfit (if you are doing casual and dressy activities).
Take one extra outfit. It's always good to have one extra outfit with you in case something is spilled or happens with one of your other outfits, but don't take too many extras you will just end up with bulky luggage. As you choose each outfit, plan a day you will wear that outfit (you can always change your mind on the trip, but this gives you a plan).
Choose shoes to fit each activity. If you will be walking and hiking, choose shoes that are comfortable.
Take personal items, but only take what you need and will use. For example, when I travel, I have a mini make-up set I travel with. It has a blush, a few eye shadows, an eyeliner, and a foundation. I don't bring my full make-up case (it's too big). If you can use items provided by the hotel, do so. But always bring your own toothbrush and razors to shave your legs.
Remember, before you add an item to your suitcase, ask yourself, will I absolutely use this? If not, it's probably okay to skip it.
How to Pack a Suitcase Efficiently
Note: For your convenience, this post includes affiliate links. If you make a purchase, I may receive a commission at no additional cost to you. Read my full disclosure policy here.
Focus on Essentials
As I mentioned, when I pack for vacation, I want to have everything with me. But this approach is not practical, especially not when you are traveling with kids. Focus on the essentials when you pack for vacation. What items do you really need? Do you have to pack your own hair dryer (like me) or can you use the hotel hair dryer?
Depending on the length of your trip, you may want to plan an afternoon or evening of rest that will allow you time to wash clothes. Longer trips require more clothes and trips in cooler months require bulkier clothes. Focus on bringing only the items you need and that will be most useful to you. Remember, the more you pack, the more you have to carry with you and if you travel by plane, you will have weight limits on luggage.
If you are traveling with small children that use diapers, wipes, etc…, you might want to start with enough diapers and wipes to get to your destination and then stock up (again, the less you have to travel with the better).
Make a Packing Checklist, Check it Twice
Two or three months before your trip get at Travel Planner and start making a packing checklist of all the daily items you and your children use. Do you or one of your children have special medicine? Don't forget the sunblock. Bathing suits. And especially not the camera.
Complete all your packing a day or two before you leave for your trip and check your bags one last time on the night before you leave. Last, review your packing checklist one more time to be sure you have not forgotten anything.
This Travel Planner/Travel Organizer is perfect to plan your trip, make a packing checklist and even journal your trip memories.
Don't Forget Your Favorite…
When you travel it's nice to have a favorite personal item. Your children may have a favorite blanket or stuffed animal they sleep with. Your trip will be more enjoyable if you include your child's favorite sleep item or security item.
You might even want to bring a favorite pillow if it's not too bulky to fit your suitcase. The quality of the pillows allows impacts my sleep.
Use Travel Sized Items to Reduce Bulk
Most likely you have an extra tube of toothpaste and a bottle of shampoo at home. But these large items take up space in your luggage (and are not allowed as part of carry-on's on airplanes). Travel-sized items will reduce bulk and take up much less space. You can also usually get shampoo and soap at hotels.
Don't forget rule number #1, focus on the essential. Only bring an item if you absolutely need it and will use it every day. Try to leave at home the "nice to have items" because most likely you won't use them and they just add weight to your luggage.
Use a packing cube like the EzPacking Extra Small Cube which is perfect for all your personal items and is just the right size to pass TSA travel requirements if you are flying.
Use Packing Cubes
Use packing cubes to organize your suitcases and reduce stress during your trip. The EzPacking complete bundle is a packing cube system that allows you to sort and organize your travel items within your suitcase and is perfect for family travel.
Packing cubes allow you many versatile packing options. For example, you could pack like items together (i.e. tops/blouses, pants/shorts, personal items, etc…). Or if you are packing for 2 or more children, you could pack each child's items in their own cube (for kids, you can also purchase color-coded cubes so each child has their own color).

While you are traveling, you can also repurpose the packing cubes by packing personal items you need for a day trip in one of the bags. Or if your suitcase is overweight at the airport, but quickly pull one of the cubes out as a carry-on.
With packing cubes like the EzPacking complete bundle, you will be able to enjoy your vacations with less stress because your suitcases will stay organized, no more spending time hunting for the lost items in the jumbled pile of clothing and have more space in your suitcases by packing efficiently.
Speaking of how to pack a suitcase efficiently, I was able to include 2 fully packed large cubes, 2 fully packed medium cubes, a small cube, and 1 shoe bag easily into my carry-on sized suitcase. Since the cubes help compress items and reduce the space needed to pack, I was able to include more items than usual when I pack without the cubes.

Since I love to have a few extra pairs of shoes with me when I travel (you know day shoes, night shoes, shoes to match everything – yes, I know I need to remember rule #1 and only pack the essentials).  I really loved the shoe bag.  It's perfect to keep dirt from your shoes off your clothes and most women and children could include 2 pairs in this bag (depending on the size/type of shoe), it's a nice size.

The EzPacking complete bundle includes cubes for a large 26"-30" suitcase or could be used in 2 smaller carry-on sized suitcases. The complete bundle kit includes:
2 Large cubes (perfect for everyday wear)
2 Medium cubes (perfect for children's clothes or smaller items)
2 Small cubes (perfect for pajamas and personal items)
2 Extra small cubes (perfect for toiletries and other small items)
2 Shoe bags
1 Laundry bag
1 Folding Board set (to keep shirts wrinkle-free)
1 Folding duffle bag (great for day trips, easily folds and slides into the side of your suitcase)
The EzPacking complete bundle packing cubes give you everything you to organize your vacation packing and stay organized your entire trip.
Next time you are planning a trip, make your travel and vacation packing stress-free with these tips, EzPacking Packing Cubes, and a Travel Planner.
Also Recommended for you:
PIN IT FOR LATER: