Do you ever feel like you live in a world that forgot how to be honest?  You turn on the TV and the news is about scandals and lies.  You try to watch a TV show and you find the characters and storylines also are missing truthfulness and integrity.  So, you pick up a newspaper hoping to find stories about honesty, but you are disappointed just more stories about lies and cover-ups.
Have you ever wondered what happened to leaders with character like "honest Abe Lincoln" and George Washington?  Throughout his career, Abraham Lincoln was known for his integrity and the high value he placed on honesty.  We all remember the story about George Washington chopping down the cherry tree and then telling the truth when his father asked who chopped down the tree.
George Washington and Abraham Lincoln are both men who valued honesty and acted with honesty and integrity in their lives.  I have previously written about the lost art of honesty, and as parents we must continually teach our children the importance of honesty in our everyday lives.

How to Teach Your Children Honesty
Place High Value on Honesty and Integrity
In the story of George Washington chopping down the cherry tree, when George Washington tells the truth, his father tells him that he would rather George tell the truth and lose the one cherry tree than have a whole orchard of the cherry trees, but dishonesty in George.¹
We can help our children understand the importance of honesty.  Just as George Washington's father praised him for his honesty with the cherry tree, we need to praise our children for their honesty in everyday situations.
Too often, our children feel afraid to tell the truth or feel that a lie will make them look better so they do not value honesty.   As parents when we recognize our children are being untruthful, we need help them understand that honesty is always better even in situations that are hard to tell the truth.
Teach honesty with fables and fairy tales
One of the main purposes of fables and fairy tales was to teach children life lessons.  Many fables and fairy tales teach honesty and give examples of mistakes people when they are dishonest.  Here are a few fables and fairy tales you probably remember from your childhood that teach honesty and the lessons of dishonesty:
Pinnochio
The Pied Piper of Hamlin
The Emporer's Clothes
As you read fables and fairy tales with your children, use the characters in these and many other stories to teach important character traits.
Teach Honesty with Real Life Examples
Life is a teacher.  Use life experience to teach honesty.  If one your children is honest in a difficult situation (maybe the "whodunnit") and does not accuse others, praise your child for their honesty and truthfulness.  Show that you know it is not easy to always be honest.
You can also use the poor choices of dishonesty of your children or others as a learning example.   When we make choices that are dishonest, we may face many consequences for our dishonesty.  Teach your children starting when they are young that dishonesty has consequences and you cannot lie and be untruthful without eventually getting found out.
Learning honesty is a very important and respected character trait.  Those who learn to live and speak with honesty when they are young will be respected for their honesty and integrity when the are older.
Your Turn…
How do you teach your children honesty?  How do you think we can restore honesty in a world that lacks integrity?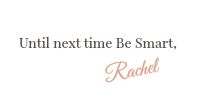 ¹From The Book of Virtues by William Bennett, 1993, p. 606.
Note:  This post includes affiliate links.  Read my disclosure policy here.