Are you looking for the perfect combination of an easy dessert with chocolate chips and cheesecake? This Chocolate Chip Cheesecake Bar recipe will not disappoint. It's so easy to make it will become one of your "go-to" dessert recipes and it tastes so delicious it's sure to become a family favorite.
This dessert makes a great family dessert on the weeknight, and it's also great for picnics, BBQ's and potluck dinners.  Bar cookies are my favorite style cookie recipes for 2 reasons: first, I can bake everything at one time and second I don't have to worry about the cookies baking flat or distorted.
Step-by-Step Instructions for Chocolate Chip Cheesecake Bars
Start by getting your baking sheet, lining it with wax paper and gently pressing 1/2 the cookie dough package into the bottom of the pan.  Press until you have a nice even layer in the pan.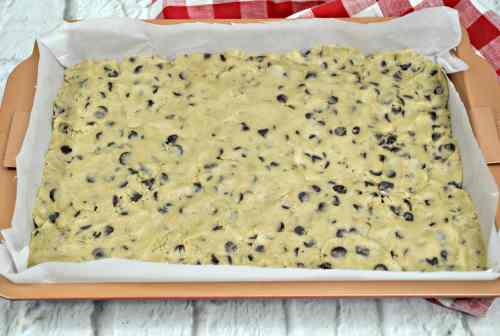 Next, get your mixer and start by blending the cream cheese until it's whipped lightly. Then add the sugar and mix well. Finally, add the vanilla and egg and mix until completed blended.

Take this mixture and pour over the cookie dough mixture in your baking pan. Spread evenly across the pan.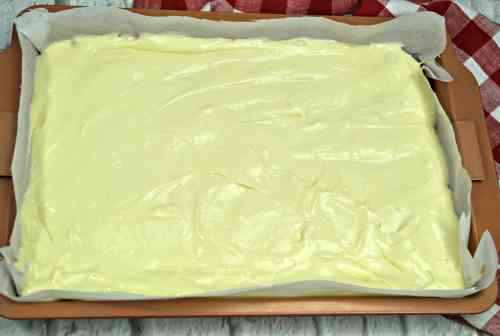 Finally, crumble the remaining cookie dough across the top of the pan and bake for 30 minutes or until golden brown.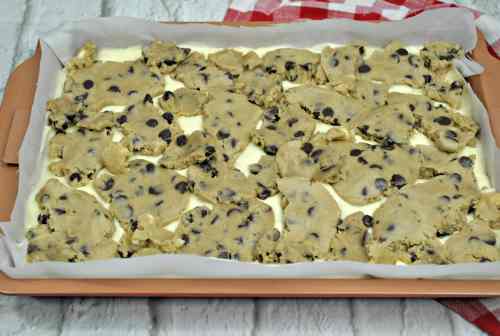 Allow bar cookies to cool completely before serving. If you would like a variation, a nice scoop of vanilla ice cream and whipped cream would make a delicious addition to this dessert. Enjoy.


Chocolate Chip Cheesecake Bars
Ingredients
1

roll refrigerated chocolate chip cookie dough

1

package cream cheese

softened

1/2

C

sugar

1

egg

1/2

tsp

vanilla extract
Instructions
Preheat oven to 350 degrees.

Line a 9-inch square baking dish with parchment paper.

Spread 1/2 + of the cookie dough onto the bottom of the baking dish.

Press down firmly.

Beat the cream cheese until light and fluffy with a stand mixer.

Beat the sugar until combined.

Beat the egg and vanilla until smooth.

Pour this filling on the top of the cookie dough.

Spread over the cookie base.

Crumble the rest the cookie dough over the top

Bake at 350 degrees for 30 to 35 minutes.

Remove from oven allow to cool.

Let cool completely before cutting into bars.

Makes 16 bars.
Other desserts you might like: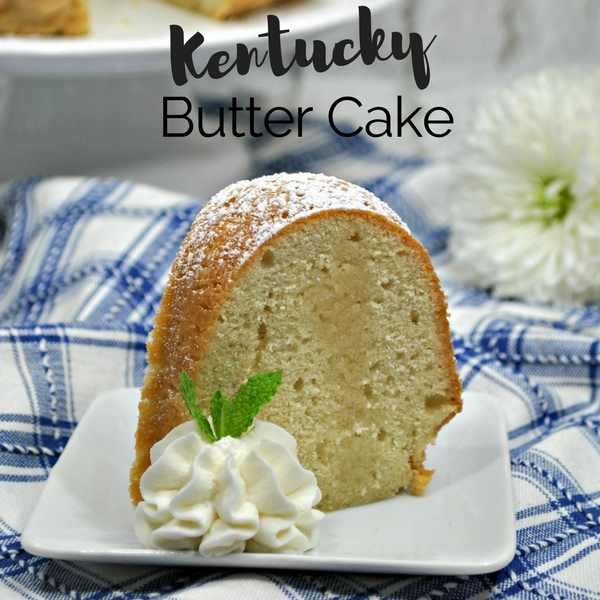 Easy Skillet Chocolate Chip Cookies
Enjoy these desserts.