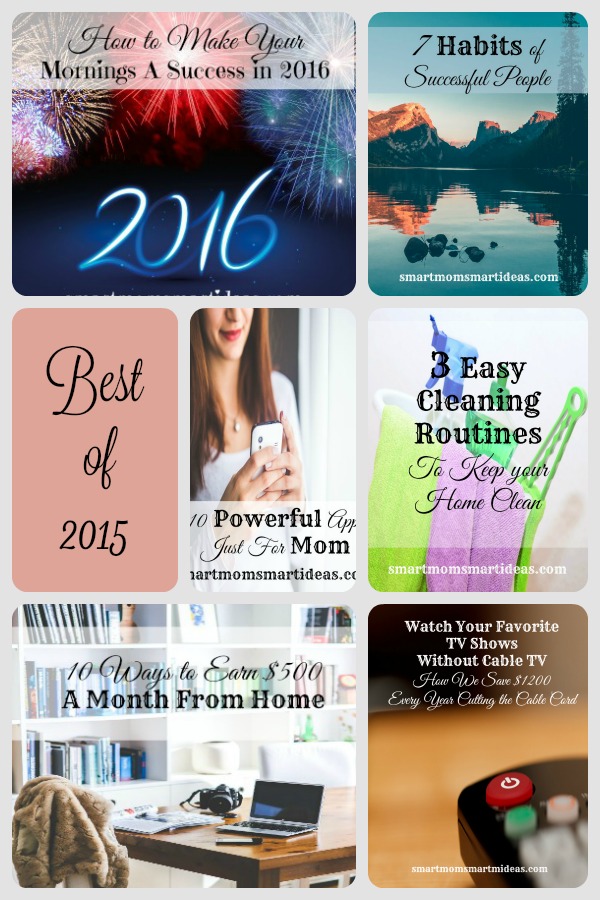 It's hard to believe 2015 is coming to close, and 2016 will be starting.  Taking a look back at the year helps us see our success and failures.  As this year closes, if you have not already done so, I encourage you take a few minutes to reflect on 2015 and consider what you can do to make 2016 better.
If you only have a few minutes, just ask yourself these two questions to review 2015.  Grab a notebook and reflect on 2015 by considering what worked in 2015 and what did not work in 2015? As you look forward to 2016, improve on the things that worked in 2015 and change or stop the things that did not work in 2015.
Make 2016 your best year.
 Top 10 posts from 2015
I have planned many special posts for you in 2016 including the 52 weeks of Declutter Your Life and Successful Mornings (discussion of Make Over Your Mornings (affiliate link).  Be sure you have you signed up to receive the e-newsletter so you don't miss a post and join the Smart Moms facebook group.
All the best for 2016!  Happy New Year!