Mornings and kids a recipe for chaos and stress.
That's why I started Mom's Morning Routine. It's a morning routine checklist for kids to start the day right and end the morning stress.
Kids need routines. A kid's morning routine is a great way to help your kids start their day right and ready for school.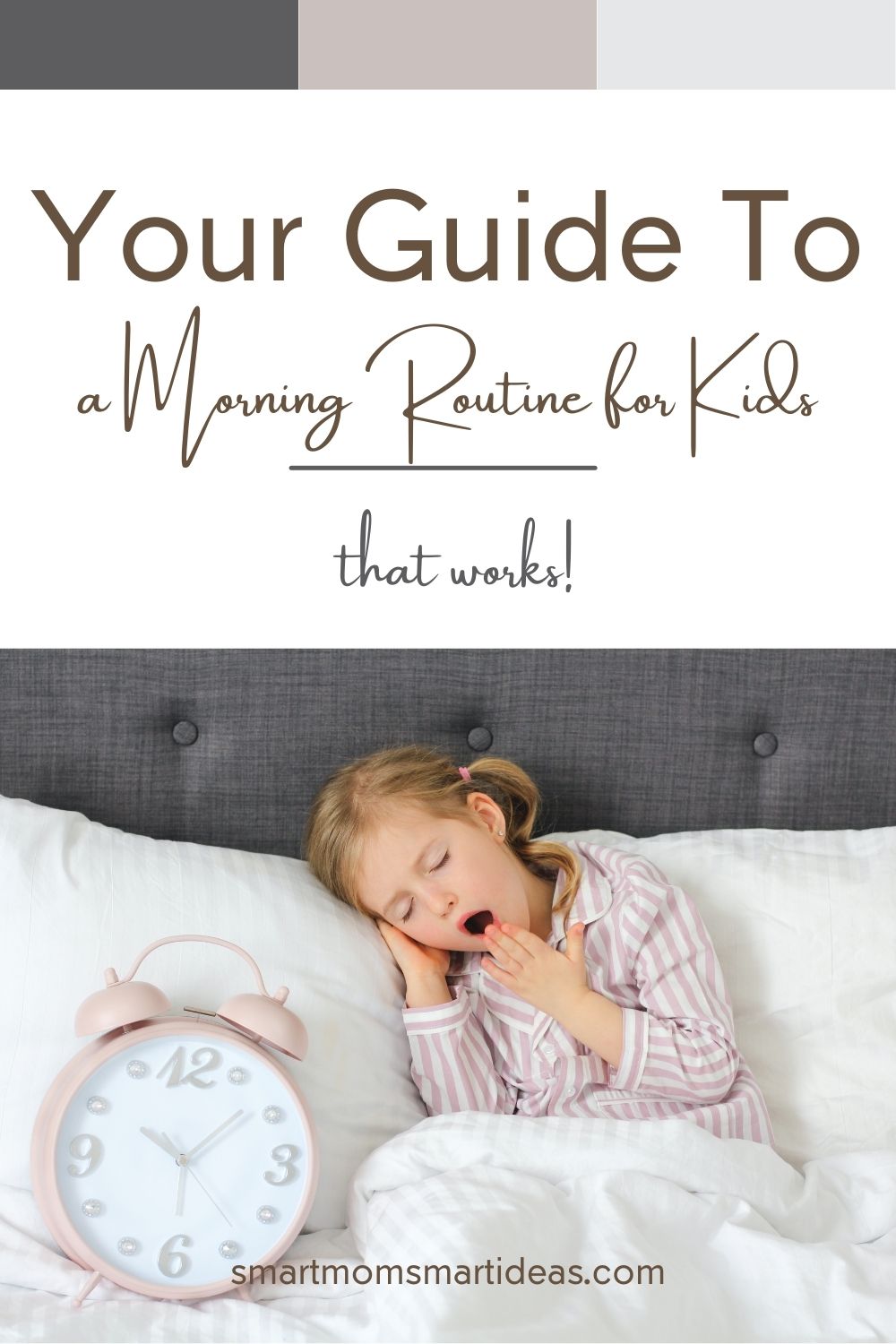 A typical kid's morning routine might start with slowness getting out of bed, eating their breakfast slow (or not at all), not deciding what to wear (or just not putting it on), forgetting to complete yesterday's homework, losing a shoe or book or some item that must be found right this minute or tears will follow. Do any of these things ever happen at your house in the morning?
It's time to end this morning madness and have a better morning routine that works.
Note: For your convenience, this post includes affiliate links. If you make a purchase, I will receive a small commission at no additional cost to you. Read my full disclosure policy here.
Start a Kids Morning Routine with Mom's Morning Rules:
1. Get up the first time you are called
Mom and Dad should not have to remind the kids 3, 4 or 5 times to get up. When the alarm goes off or mom says get up, get out of bed and start your day.
My oldest daughter seems to like to use an alarm clock to get up. When the alarm goes off, she gets up. It works for now (hopefully, it will still work when they are 13).
2.No electronic devices are allowed in the mornings
No Xbox, no iTouch, no Kindle, no phones. If it plugs into a wall, kids are not allowed to play it before school. These items are such a distraction and slow down in the morning, I've found that removing them altogether is necessary. No exceptions.
3. Make up your bed
Making up the bed helps you feel like you accomplished something in the morning. It also helps your room stay neater and organized when you come home after school. It's a good morning habit to start when you are young (I still make my bed every day).
4. Put on your clothes for school or the day as soon as you get up
Since my children wear uniforms to school, I don't make them pick their clothes the day before because they basically wear the same type of outfit every day. They do need to be sure they have uniforms clean to wear the night before.
As soon as they get out of bed, stretch and then have them put on their clothes for the day.
5. Eat your breakfast, but don't take too long
Start your day with a healthy breakfast. You don't want to go to school hungry.
Breakfast is when the morning routine really slows down. I usually have to remind them to finish eating and not too take too long. Or worse, we are ready to walk out the door and someone decides they want breakfast. You have to be strict and not allow exceptions if you missed breakfast too bad or grab a granola bar.
Keep breakfast simple with these 10 quick and easy breakfast ideas or try a healthy smoothie bowl.
6. After you finish your breakfast, brush your teeth and comb your hair
This one seems to be the hardest. Kids seem to hate brushing their teeth and combing their hair.
If you have girls that fuss with tangled hair, try a Wet Brush. These brushes seem to be softer if your girls fuss when you comb out tangles, but do a good job getting the tangles out.
7. If you have done all the steps above and are completely ready to go, …
You may sit down on the couch and read a book or watch TV quietly until everyone else is ready to leave.
On the days we follow these rules almost perfectly (and no one complains), the kid's morning routine is smooth. On the days when the children are slow to get up or don't put on their clothes promptly, the morning routine is slower and it's a struggle. But having these guidelines helps improve the process.
Start your day by implementing a simple kid's morning routine for everyone in your house to follow. Your morning will go smoother when you have a great start to your day. When you have a great start to your day, the rest of the day is usually much easier too!
Get a FREE printable copy of Mom's Morning Rules, put them on your refrigerator as a reminder, and make your mornings a success!
Your turn…
How do you handle the morning routine? Do you have rules for your children to follow in the morning?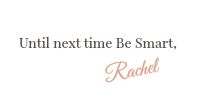 You might also like:
Morning Routines Hacks for Busy Moms
Smart Mom Smart Mornings – A 30-Day Plan that will change your mornings